Introduction:
The plastic injection molding machine B•SJ, which is also called injection molder, is equipped with high responsive proportional variable pump system. This machine replaces the traditional 3-way proportional valve control mode. This machine have high match of power to increase the efficiency of machine avoiding energy loss. Compared with traditional pump, this injection molding machine can save much energy from high pressure throttle and flow. 30% of cooling water can be saved due to its less heating property.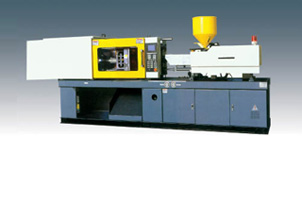 Injection Molding Machine
Features:
1. The injection molding machine has a long-time usage, especially the hydraulic sealing part.
2. Convenient operation enables this machine become more popular.
3. It is environmental-friendly, which has met the strict international environment protective policy because when it works, it has little noise.
Boom Industry is a professional manufacturer and supplier of injection molding machine in China. With 15 years experience of producing, selling and service in this products, we have exported injection molding machine worldwide like the United States, Japan, Russia, Australia, New Zealand, Indonesia, Malaysia, India, Burma, Italy, France, Nigeria, Vietnam, Iran, Syria, Kazakhstan, Poland, Romania etc, more than 80 countries and regions, and gain great reputation among those customers. If you need, please contact us.