Boom Soft Tubes and Tube Making Machinery Department
As a branch of BOOM Industry, the boom soft tubes & tube making machinery department is an independent sector with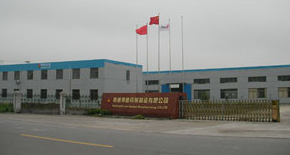 researching, production and selling in the products of soft tube equipment. With the high quality products and reliable service, we sale the products all around China 31 province, as well as countries abroad such as Europe, America, India, Singapore, Malaysia, Africa, more than 80countries and build agency in Shanghai and Xi'an city.
The main products include: composite tube production line, injection molding equipment, injection forming machine, capping (screwing) machinery, aluminum foil sealing equipment, plastic disintegrator, rotary letterpress equipment, plastic tube extraction line, pneumatic cylindrical machinery, screen print machine, to name a few. Those machines are widely used in the production of aluminum plastic laminated tube, plastic laminated tube, plastic tube, aluminum tube, packaging box, and various kinds of packaging materials.
With the rigid ISO9002 production requirements, and the strict quality inspection during the producing process, we are sure to offer you high quality tube making machines.
Boom Industry is a professional manufacturer and supplier of soft tubes and tube making machinery in China. With 15 years experience of producing, selling and service in this products, we have exportedsoft tubes and tube making machinery worldwide like the United States, Japan, Russia, Australia, New Zealand, Indonesia, Malaysia, India, Burma, Italy, France, Nigeria, Vietnam, Iran, Syria, Kazakhstan, Poland, Romania etc, more than 80 countries and regions, and gain great reputation among those customers. If you need soft tubes and tube making machinery, please contact us.